Omega

 has a tradition that shows it as one of the greatest watch brands in the world.
A famous watchmaker well respected in luxury watches has a rich history as well as iconic timepieces, with each item telling a part of the 
Omega

 story.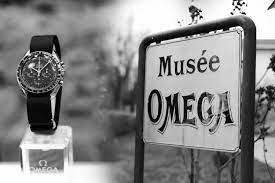 THE BEGGING OF 
OMEGA
The first 
Omega
 watches were made in 1848 by 23 years old watchmaker Louis Brandt in the family villa, a small watch shop in La Chaux de Fonds, a small village in Switzerland. Brandt was passionate about precision, and he set about developing the most precision watches he could. Within a few years, his timepieces were very desired in Switzerland. Branded initially as Louis Brandt & Fil, these watches were sold to customers worldwide for 3 decades after the business was founded. In 1879, when Brandt passed away, his boys stepped in to continue what their father started.
THE BROTHERS
In 1885 the brothers launched their first series – The Labrador, Bringing advanced technology and perfect timing to the watches. 
Omega
Calibre would revolutionize watchmaking, releasing the first minute-repeating timepiece ten years later. The impressive miniature version of a pocket watch, complex caliber chimed the hours and minutes in demand.
The brand was established in 1892 in its place in the watchmaking industry. To take advantage of the popularity of this high popularity, the company rebranded itself as 
Omega
 Watch Co.
Not only highly accurate, in 1894, but the 19-ligne calibre could also have every component replaced without modification by any watchmaker in the world. Time setting via stem and crown was also invented and still widely used today.
Omega
was naturally entrusted as the sports event organizer in Switzerland because of its commitment and accuracy. In 1932 established its iconic partnership as the official timekeeper of the Olympic Games with the Tenth Olympiad held in Los Angeles. Among the longest-standing partnerships, 
Omega
's deal is still one of the most valuable sponsorships in the world. This collaboration continues to the present day, with 
Omega
 having participated in over 20 Olympic Games.
WATCH IN THE WATER
Named the Marine, the world's first commercially available diver's watch made a dangerous profession safer. It used a double case sealed with a cork. In 1948, the Seamaster was introduced to commemorate Omega's 100th anniversary. The Seamaster is now one of the world's most symbolic watches, forever connected with 007 as well as the slick adventures of the world's most famous spy.